High Quality Surface Coatings
We Offer Full Line Of Customizable Coating Solutions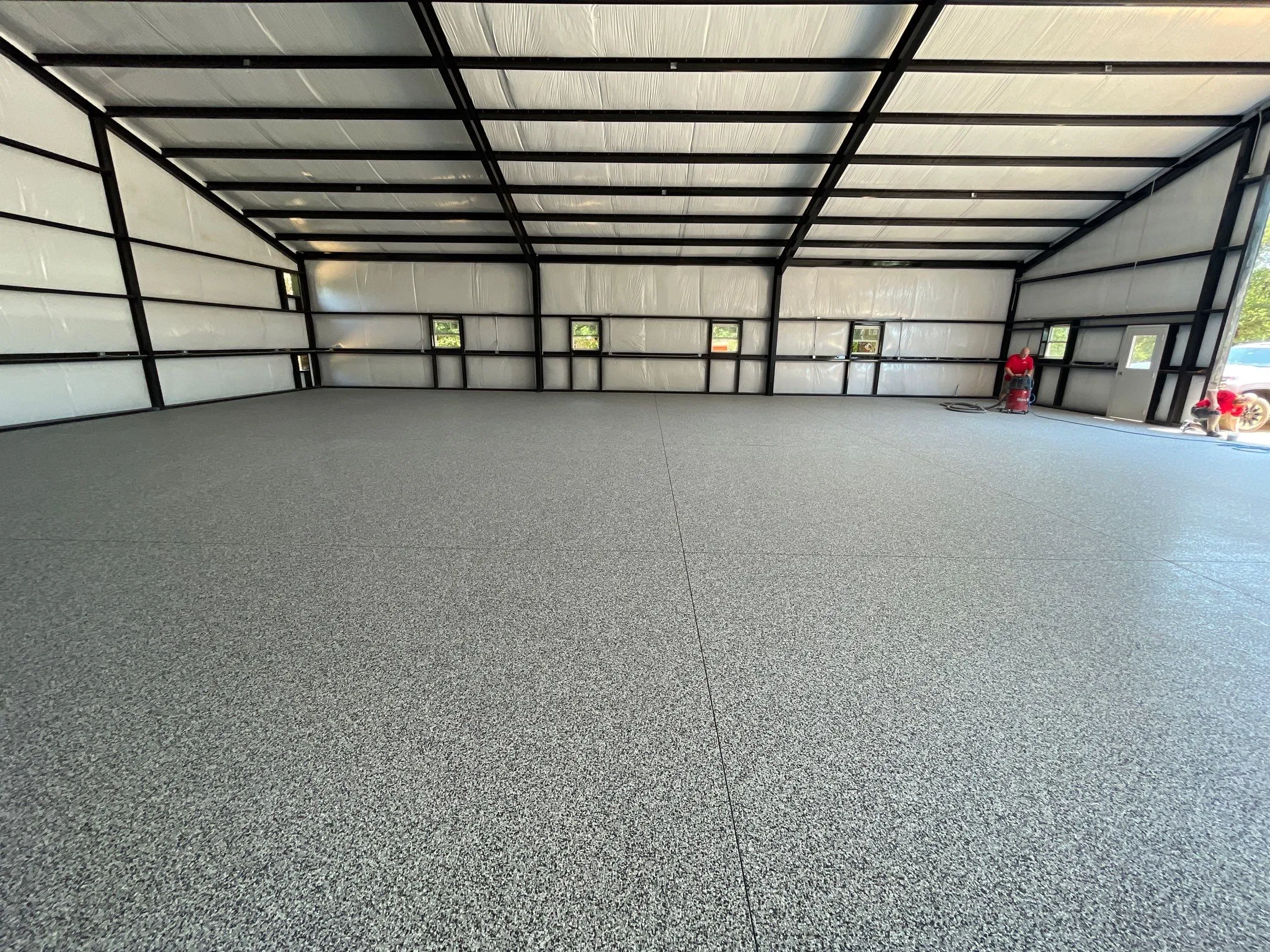 From warehouses to manufacturing facilities, from kitchens to hospitals and everything in between, we have the right coating to fit your needs.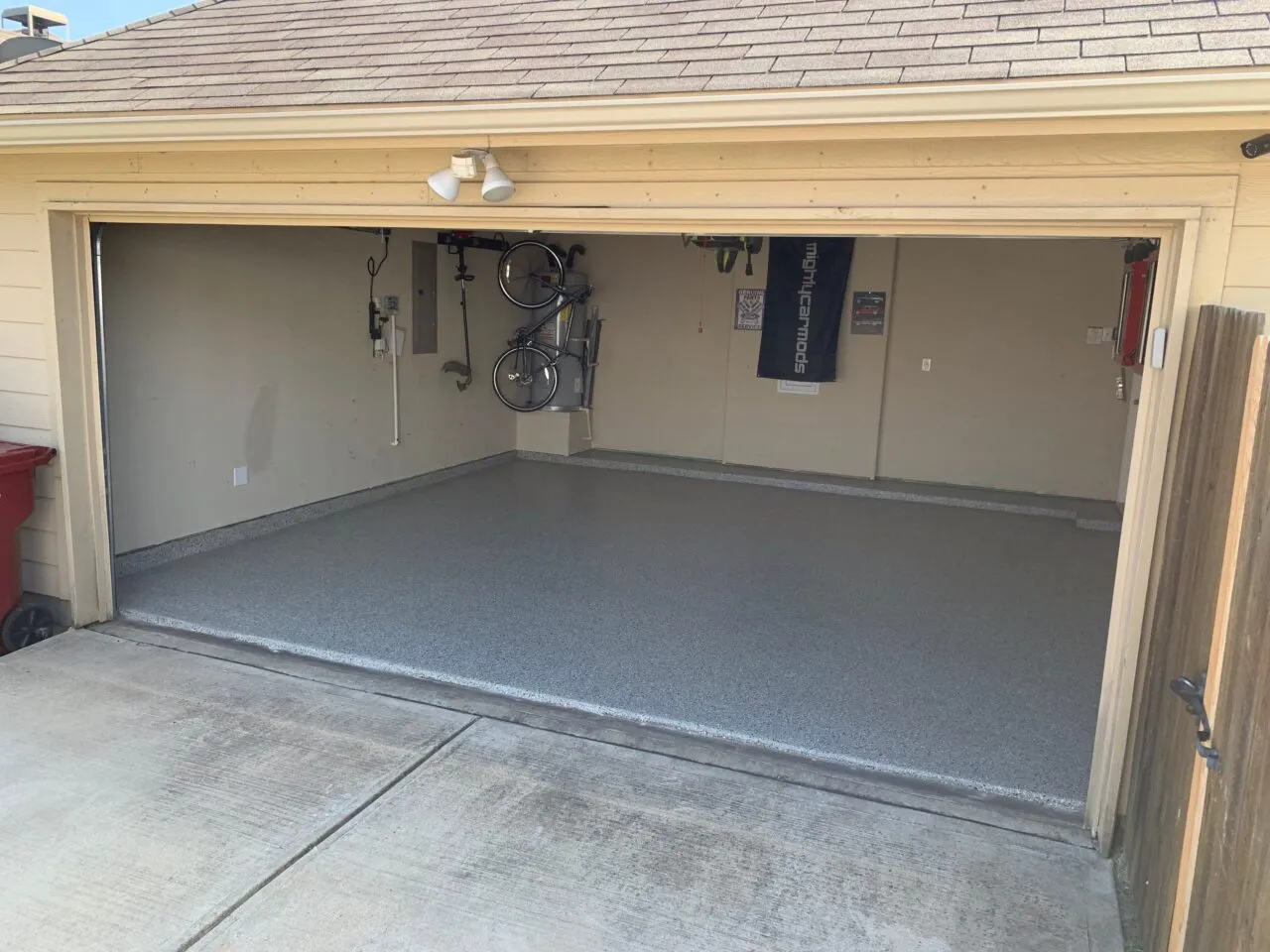 When it comes to garage floor coatings we've got your floor covered! We utilize only the best formulations of polyurea floor coatings to make your floor look great and last!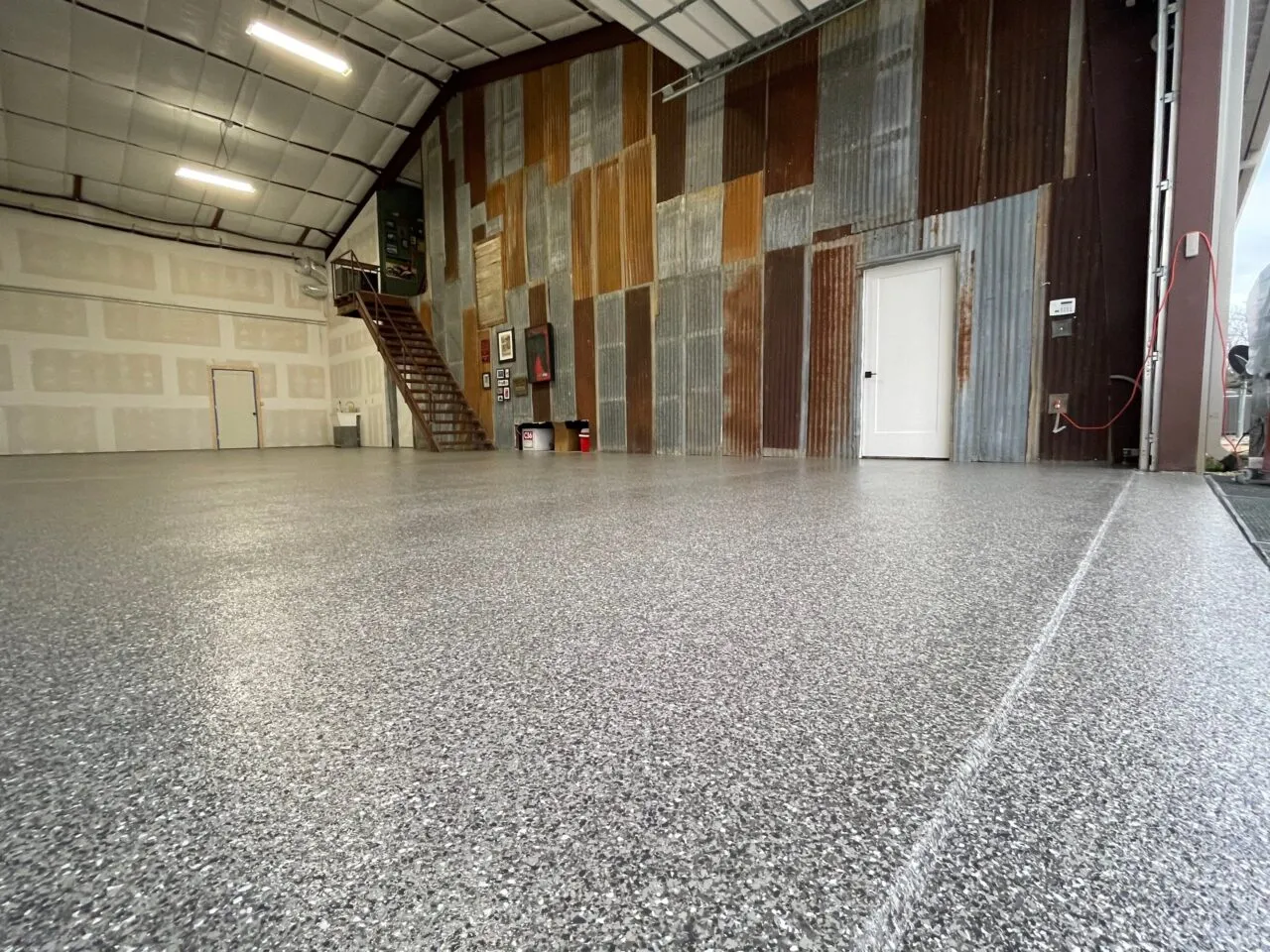 Our wide range of coatings and preparation equipment will ensure minimal downtime and a successful coating application every time with the perfect coating to match the demands of your flooring needs.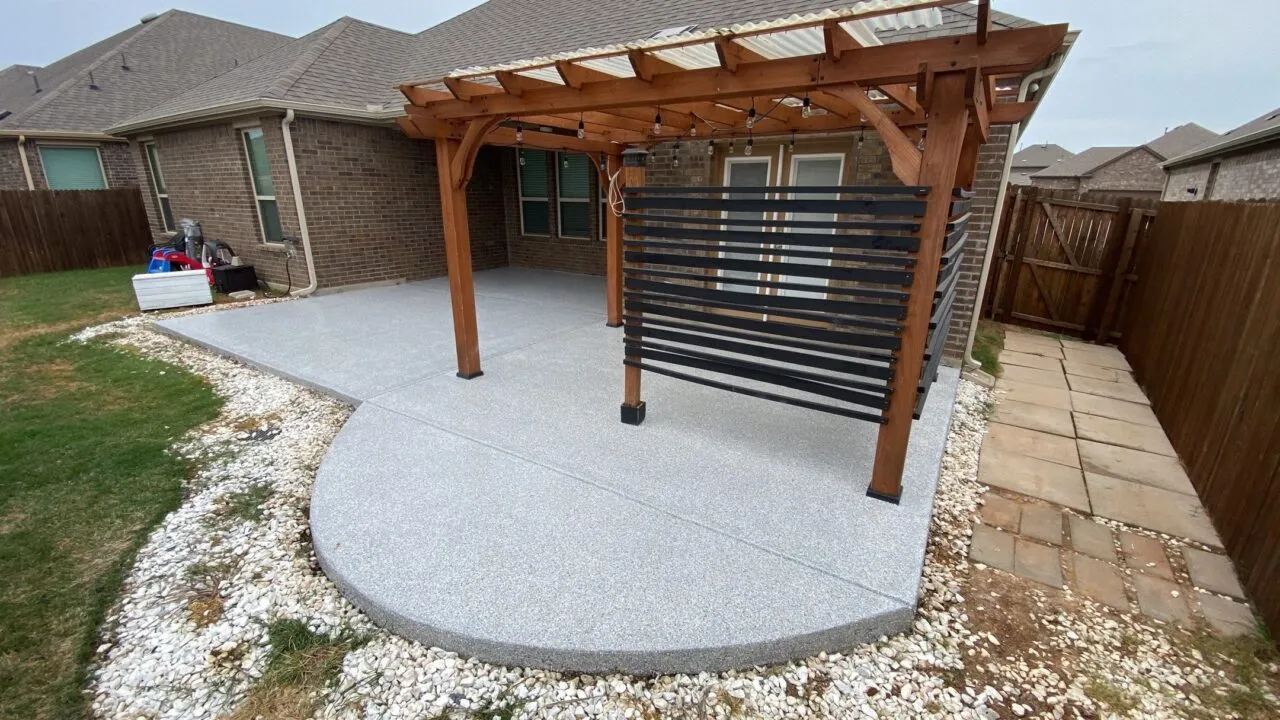 Residential coatings are the most effective way to protect your home from the elements. With our residential coating services, you can ensure that your property will last for years to come!
Improve the look and value of your property with our high-quality residential patio coating service. Affordable, quality surface coatings are installed by factory-trained employees.
Increase the lifespan and appearance of your sidewalks with our durable and long lasting products for sidewalk coatings. Affordable, quality surface coatings are installed by factory-trained employees.
Our Process
We Transform The Surface In Just ONE DAY!
Floor Prep – Grinding The Floor
We start by mixing a small amount of our base coat, a self-priming pure polyurea, which is used to cut in all the edges around the floor and cover the prepared concrete surface. The base coat is applied using a technique using roller, to ensure the product is evenly distributed. We repeat the rolling process until the whole surface is covered completely.
Broadcasting the Color Flake
When the floor is coated completely with the base coat, we broadcast the flake into the wet coating by hand, covering the whole floor with the flakes. By using mass quantities of flakes, we ensure that the floor is completely covered, leaving it uniform in color and texture.
Scraping of the Chip
Once our basecoat is fully cured we "scrape" down the flake. With metal blade scrapers we walk along the floor surface putting pressure on the blade to "cut" and "scrape" any loose or vertically standing flakes.
Clear Coat Application
After our floor is prepped, coated, flaked, scraped, and vacuumed, we can start our final step — the application of the clear coat. We start by clear coating all of the vertical surfaces and then brushing the perimeter of the floor itself. The clear coat is distributed across the floor through a technique of rolling and squeegeeing. This ensures that no unsightly lines will be left upon completion of the project.
Your new Floor Coating
After 4 to 6 hours of drying, you can confidently walk on your new coating and after 24 hours you can park and drive on the coating. You will fully enjoy your new floor!
Check Available Surface Coating Systems, You Can Call Us to Discuss Which System is Best for You.
Our chip system offers stylish, durable floor options in a variety of patterns and colors. Our chip system utilizes three distinct layers for top-grade strength and stability.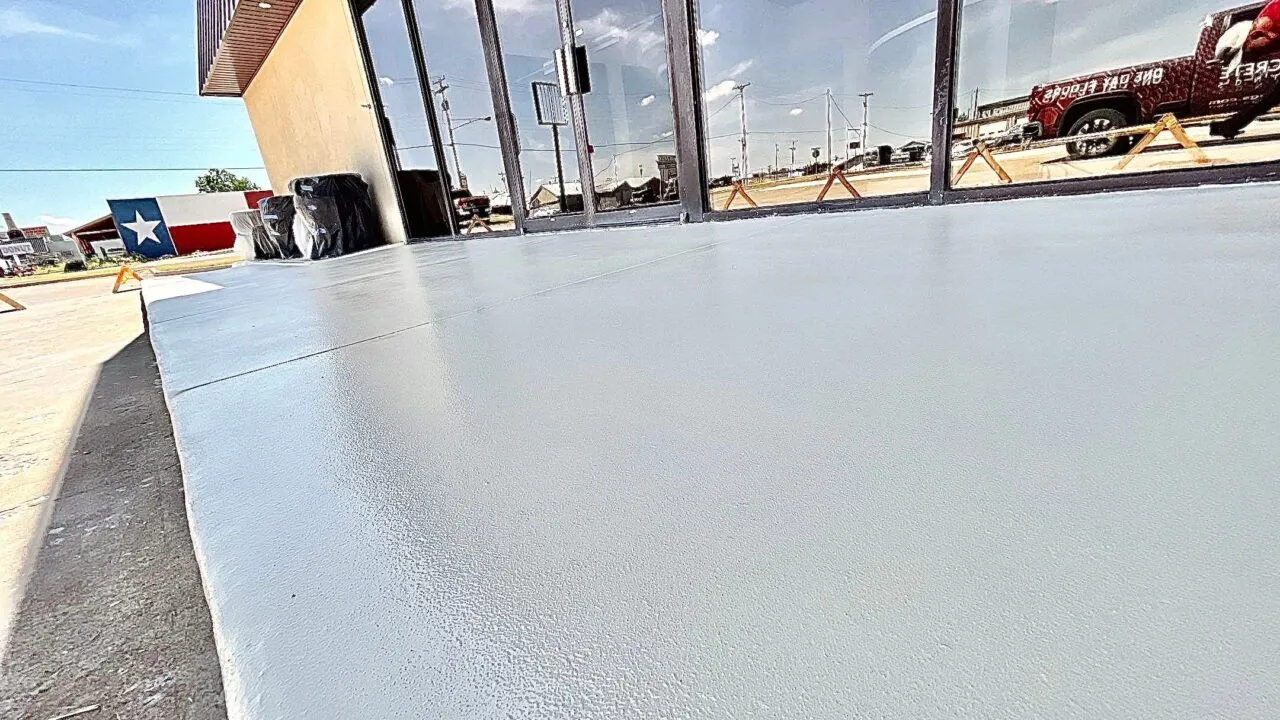 With extreme durability and chemical resistance, quartz floors are built for tough environments. Ideal for Residential and Industrial Floor Coating Applications
Looking for a rapid-cure polyurea material that will form a smooth transition from the wall to the floor? Formcove is your answer with Custom-Built Cove Bases.
With the strength to resist chemical damage and the flexibility to withstand repeated freeze-thaw cycles, our solid color polyurea system is the perfect choice for interior and exterior spaces.
With our polyurea shop floor system, you'll never have to choose between beauty and strength. Its durable, non-slip finish will deliver long-lasting protection against all potential sources of damage
Don't replace damaged concrete when our repair solutions can make the surfaces look new again! This cost-effective solution can be used for cracks, vertical concrete repair, damaged step repair, and more.
Do it once and do it right!!
LS Concrete Coatings is a symbol of honesty, integrity, and taking care of people. We hold true to these commitments for our customers and employees in all the work we complete. Our owner, Cory, grew up in a small town in North Texas, where his parents instilled these qualities in his upbringing. Cory and his wife raise their two kids, Luke and Sophia with this same commitment.
Since 2016, our crew has specialized in using polyurea-based chip systems to transform your cracked or dull concrete into a decorative and durable high-performance floor. We offer a full line of customizable coating solutions.
4x Stronger than Epoxy
This is due to polyurea's extreme flexibility, elongation, dense cross-linking, and mar resistance. Polyureas can take a tremendous amount of abuse because they are malleable and can take the physical impacts and disperse them, much like the rubber on a car tire.
Will not Chip or Peel
Polyureas are 98% more flexible than typical Epoxy/Hybrid floor coatings. This flexibility is key during the summer when the Texas heat reaches it's peak. Polyureas, being as flexible as they are, expand and contract with the concrete leaving the surface strong and intact.
Resists Salt, Oil, Gasoline and Heat
Resistant to chemicals, abrasions, and impact, your new flooring will have what it takes to hold up to the toughest applications.
Installed in one day
We know your time is valuable, so our certified installers can get your garage floor coating ready for use in just 24 hours.
Best Warranty
15 Year Product Residential Warranty and 5 Year Product Commercial Warranty, Our floor finishes are made for maximum durability, resilience, and weather resistance.
UV Stable, Non-slip, Antimicrobial
With a polyurea basecoat and topcoat, our chip flooring is resistant to abrasions, chemicals, and UV damage.
I want to leave feedback from a satisfied client of this company. They made a floor in my garage for three cars. We arrived on time and did everything in one day. The team worked amicably and smoothly. I am satisfied with the quality of work and communication with the office and the team and I recommend this company if you want to make a floor in the garage.
Guys were great. On time, workmanship great. Friendly. Thanks.
Trinity, Colby and Michael were a great team to deal with Cory you have a great team. I love projects with no surprises and the end result exceeds expectations. It is my pleasure to recommend this company for your concrete treatment needs. Thank you again for a great finished product.
They have good equipment and did a great job.
Floor looks amazing!! I highly recommend them for a garage or shop floor.
Robin Davenport
2023-08-10
We love our new garage floor, our front and back patio floors, LS did a fantastic job. Very informative on maintenance and warranty. This is a great addition to our newly built home. The guys were professional and courteous despite this Texas heat. Thank you LS Concrete. Highly recommend!!! Give them a call.
Exactly as promised, on time and looks amazing!! Trust this company to deliver. Let Katie schedule your job. You won't be a bit disappointed in LS Concrete Coatings.
Man! These guys really worked hard on our shop floors. They had 4 coats to get through and they did it like a pro. They were on time and did everything they said they were going to do. So impressed with them. Should have done this a long time ago! Thanks so much!